Renewable Energy in Muskoka. A collection of resources in, and serving, the Muskoka region
---
July 18, 2023 – the Energy Mix –
Natural gas can carry as severe a climate impact as coal, a new study from the United States warned late last week, just as an Ontario power producer proposed a new gas-fired generating station in the Niagara Region city of Thorold.
Even if a natural gas system leaks as little as 0.2% of the product into the atmosphere, "it's as bad as coal," Brown University environmental policy expert Deborah Brown, lead author of the new study in the journal Environmental Research Letters, told the New York Times. Despite years of industry spin promoting gas as a "bridge" to a renewable energy future, "it can't be considered a good bridge, or substitute," Brown added.
---
From demolition and mining to aerial lift and industrial work, electric construction equipment is actually already being used in the building industry. And as EVs continue to be rapidly adopted overall, electric equipment will be the construction industry's preferred choice in the near future. More
---
Feb 1, 2023 – Renew Economy
Europe's political response to Russia's invasion of Ukraine in 2022 was to accelerate its electricity transition. There is now a focus on rapidly cutting gas demand – at the same time as phasing out coal. This means a massive scale-up in clean energy is on its way.
… in 2023, Europe is set to witness a huge fall in fossil fuels – of coal power, yes, but especially gas power.
---
Dec 3, 2022 – the Energy Mix
When the International Energy Agency embraces the lowly heat pump as a cornerstone for its big-picture energy modelling, you know we're living in a different world.
The Paris-based agency's report last week dug into a breakthrough opportunity to heat and cool buildings more efficiently, shift demand from fossil fuels to electricity, and get energy costs under control for households and businesses.
The Future of Heat Pumps – Analysis – IEA
---
Oct 3, 2022 – Peter Yeung – Reasons to be cheerful
… Experts say that China's glowing solar power success shows there is light at the end of the tunnel for a global green energy transition. Renewable energies like solar are key to reducing emissions in the electricity sector, which is the single largest source of global CO2 emissions. According to the International Energy Agency, if the world is to reach net zero by 2050, almost 90 percent of electricity will need to come from renewable sources, with solar and wind likely accounting for most.
---
14 September 2022 – Giles Parkinson – Renew Economy
"Renewable costs have been trending down for decades. They are already cheaper than fossil fuels in many situations, and our research shows they will become cheaper than fossil fuels across almost all applications in the years to come.
"And, if we accelerate the transition, they will become cheaper faster. Completely replacing fossil fuels with clean energy by 2050 will save us trillions."
---
August 3, 2022 by Tzeporah Berman – the Guardian
This week, major oil and gas companies reported 11-figure profits in the second quarter. At the same time, inflation has reached 40-year highs around the world and recessions loom. The obscene profits of the fossil fuel industry are jarring when set against the many households currently struggling to afford basic heating, cooling and food needs.
---
August 3, 2022 by Ariel Sharir – TAF
Personal cars are not a great investment. According to MIT, they sit parked for about 95% of the year, collecting dust and losing value. What if that asset could be used to generate monetary returns, while supporting a smarter, cleaner, more reliable electricity grid?
---
Ontario Clean Air Alliance submission to the IESO pdf
prepared by Kent Elson
November 22, 2021
EV batteries with bi-directional chargers are cheaper than gas plants for peak power
EVs are an enormous opportunity to lower electricity rates & carbon emissions
By 2030, EVs will have more than twice the capacity of Ontario's gas plants …
---
July 28, 2022 -(UK) – George Smeeton – Energy and Climate
"This trend is only set to continue with recently commissioned wind projects four times cheaper than current gas and new farms coming online every year. This will protect us from gas price shocks in the long term particularly as the North Sea is a declining basin and fracking is so unpopular with voters."
---
Jul 05, 2022 – Andrew McCredie – Vancouver Sun
… Now, with this latest generation of EVs, an emerging advantage of "going electric" is the ability to bring your essential power tools and favourite appliances with you on that road trip. And, in the event of extreme weather, your electric vehicle can keep you and your family warm and safe.
---
It's amazing to watch people across the planet rallying to the defense of brave Ukraine—choirs singing outside Russian embassies, soccer teams refusing to play Russian teams. And it's wonderful to watch governments rise to the occasion: shutting off airspace to Russian airplanes, or kicking them off international banking protocols. All of it helps enormously in the moment—but little of it goes straight to the heart of Russia's power which (besides nuclear weapons) is almost entirely based on its production of gas and oil.
---
Ontario Clean Air Alliance – January 2022
According to Ontario's Independent Electricity System Operator (IESO), the greenhouse gas (GHG) pollution from Ontario's gas-fired power plants will increase by 375% by 2030 and by more than 600% by 2040 as the province uses fossil gas to replace aging nuclear reactors and to meet growing demand for electricity driven by population growth and the increased electrification of homes, buildings and transportation systems. If this occurs, Ontario will lose almost half (48%) of the pollution reduction benefits that it achieved by phasing-out its dirty coal plants.
---
---
Dec 24, 2021 – Tree hugger – Eduardo Garcia
More than 60 cities in seven U.S. states have approved policies restricting gas in buildings in recent years.
New York City has banned natural gas in new buildings, a move that could help the country's largest city slash carbon emissions and toxic air pollution.
---
Electricity Map —a live global map of the environmental impact of electricity
Electricity Map is the leading resource for electricity CO2 data, providing actionable data quantifying how carbon intensive electricity is on an hourly basis across 50+ countries. The data can be accessed historically, in real time, or as a forecast for the next 24 hours.
See how much CO₂ is emitted to produce electricity, in real-time, locally and globally.
Know where your electricity comes from.
Check real-time wind and solar conditions
---
Aug19, 2021 – the Guardian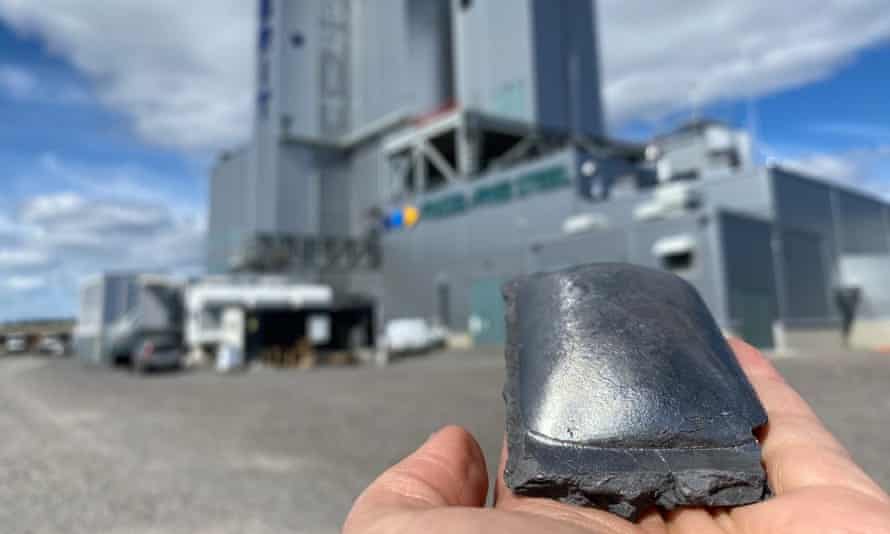 Hybrit sends steel made with hydrogen production process to Volvo, which plans to use it in prototype vehicles and components
---
A wide array of storage technologies have been developed so that the grid can meet everyday energy needs. Find out more – here
---
14 May 2021 – Renew Economy – Michael Mazengarb
Advocates for an Australian green hydrogen industry have issued a fresh plea for the country to focus on wind and solar as the fuel source, arguing that labels like 'blue' hydrogen can hide the true emissions impact of hydrogen produced using fossil fuels.
---
---
April 9, 2020
Updated January 29, 2021 – Download the PDF – here
---
JANUARY 2021, Environmental Defence
This brief investigates the actual state of labour and employment in Canada's fossil fuel industry. It delves into some of the dimensions of a planned and fair employment transition away from fossil fuels, explains why that transition is manageable, and lays down a roadmap of principles that should be followed.
If you want to go deeper, the full report, , by Jim Stanford, Economist and Director The Centre for Future Work is available to read/download as a PDF here (113 pages).
---
---
FEBRUARY 10, 2021 – the Energy Mix
Investors are increasingly placing their bets with renewable energy and abandoning oil and gas, the Institute for Energy Economics and Financial Analysis reports, in an analysis that shows capital markets "shifting decisively towards cleaner investments".
Australia news | The Guardian – Feb 5, 2021
Developers plan to build what they say will be the world's biggest large-scale battery in the New South Wales Hunter Valley, the latest in a flurry of major energy storage projects announced for the national electricity grid.
Bullfrogpower your home with green energy
You make one simple choice and all of the energy going onto the grid or pipeline for your home comes from clean, green sources. No fossil fuels. No nuclear.
You also help build new green energy projects across Canada, like solar on schools and community centres and renewable projects with Indigenous communities.
Where does Bullfrog Power's green electricity come from?
Bullfrog's green electricity comes from a blend of wind and low-impact hydro power sourced from new Canadian renewable energy facilities, with at least 50% sourced directly from your region.
Where does Bullfrog's green natural gas come from?
Our green natural gas comes from organic waste – like apple cores – at a Canadian landfill. At the site, we harness the gas released from the decaying materials, clean it up and put it on the national pipeline. It works just like regular natural gas!
JANUARY 4, 2021 – The Energy Mix
On December 18, the Trudeau government launched Canada's Small Modular Reactor (SMR) Action Plan, to great fanfare. This new action plan builds on the 2018 SMR Roadmap, which made the promise that, "SMRs are a re-scaling and repurposing of nuclear technology for wider markets. They represent a paradigm shift for nuclear reactor technology—
In just two years, from the launch of the Roadmap to the announcement of the Action Plan, the government has gone from a paradigm shift to the possibility that SMRs could be a source of clean energy. It's as though there is something else about SMRs that the government doesn't want us to consider in more depth.
See Renewable Energy in Muskoka. A collection of resources in, and serving, the Muskoka region. – here