In-Person Climate Strikes Resume
Our weekly IN-PERSON #FridaysForFuture climate strikes are back.
Join us in Bracebridge at Memorial Park every Friday from 11:30 am – 12:30 pm!
Grab your climate action sign and come on down! We continue to respect distancing and mask-wearing guidelines.
If you can't make it to Bracebridge but still want to show support, post a picture of yourself with your climate action message on social between 11:30 am and 12:30 pm. Please tag @climateactionmuskoka on Facebook and Instagram, and #climateactionmuskoka and #FridaysForFuture everywhere. Thank you!
---
On-line events continue

.

Scroll down past upcoming events to find recent webinars that were recorded

.
---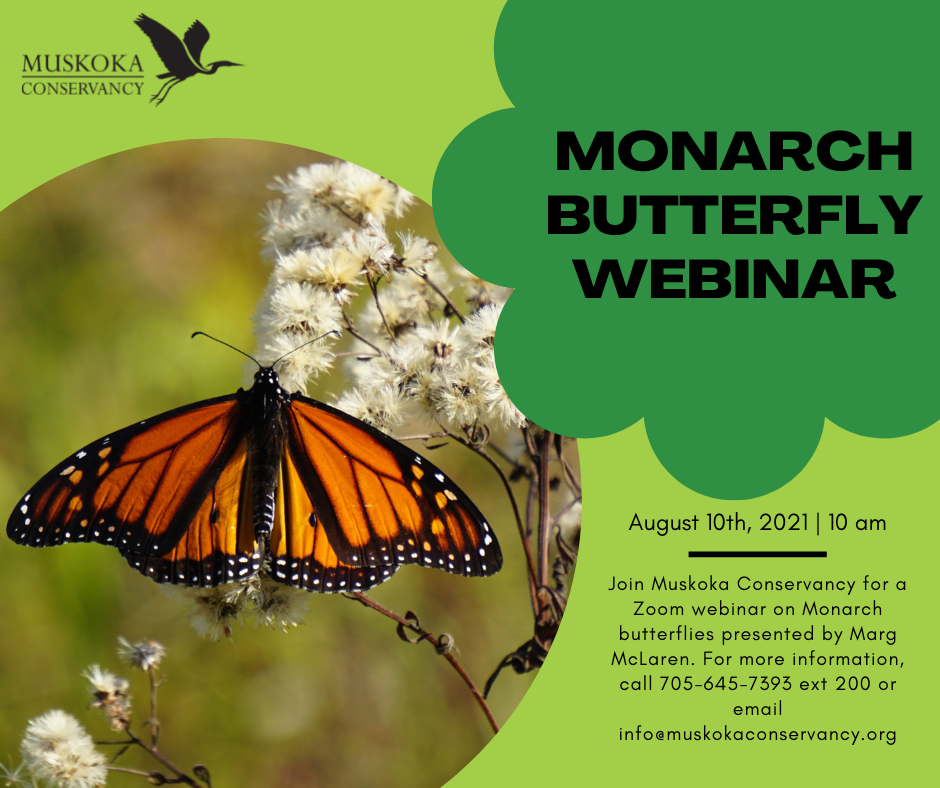 AUGUST 10, 2021 ~ Our August webinar will be focusing on the amazing Monarch butterfly. Join Marg McLaren to learn more about beautiful at-risk butterfly species.
To register for this webinar, email info@muskokaconservancy.org or call the office at 705-645-7393 ext 200.
---
CAM endorses Fossil Fuel Non-Proliferation Treaty
Climate Action Muskoka has endorsed the International Fossil Fuel Non-Proliferation Treaty, joining thousands of municipalities and organizations around the world. Learn more.
---
---
Recently recorded webinars – available now!
Ticks and Lyme Disease: A TICKing Time Bomb in Eastern Ontario — Zoom presentation Tuesday June 8, 7 pm.
Now available on You-tube — here
Friends of the Napanee and Salmon Rivers and the Hastings Stewardship Council are hosting a virtual presentation on the dangers of ticks across Eastern Ontario and how to protect yourself. Presenter Dr. Andrew Peregrine, professor and clinical parasitologist at the Ontario Veterinary College, University of Guelph, will touch on how to distinguish the bad guys from the benign ones and strategies for avoiding and safely removing ticks; discussion on Lyme Disease in dogs and people, what you can do to reduce your risk, and resources if you are impacted by Lyme Disease.
Every Thursday through to May 27 – 5:00pm to 6:15pm
Virtual Speaker Series on Sustainability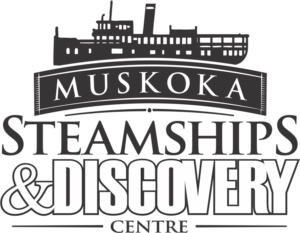 If you missed an event recordings are available – here
Thursday April 22 – 5:00pm to 6:15pm Climate change starting with an international context, bringing it to Muskoka, and finally discussing policy tools to assist in the fight against climate change. Presenter – Dr. Dianne Saxe
---
---
The Politics of Carbon Pricing –
A recording of Part One Friday March 26 webinar is available here.
What Does the Supreme Court Decision Mean for the Future of Climate Policy in Canada. At this event, an expert panel will discuss the implications of the ruling on Canada's climate policy and political calculus; panelists and facilitators include Mia Rabson, Ken Boessenkool, Gerald Butts, Dianne Saxe, Brian Topp, and Dale Beugin.
Friday March 19,2021 – Canada's Climate Action Plan
If you think Canada has a Climate Action Plan, you need to watch this Webinar.
---
Climate Solutions 101 presented by Project Drawdown
Your climate solutions journey begins now. Filled with the latest need-to-know science and fascinating insights from global leaders in climate policy, research, investment, and beyond, this video series is a brain-shift toward a brighter climate reality.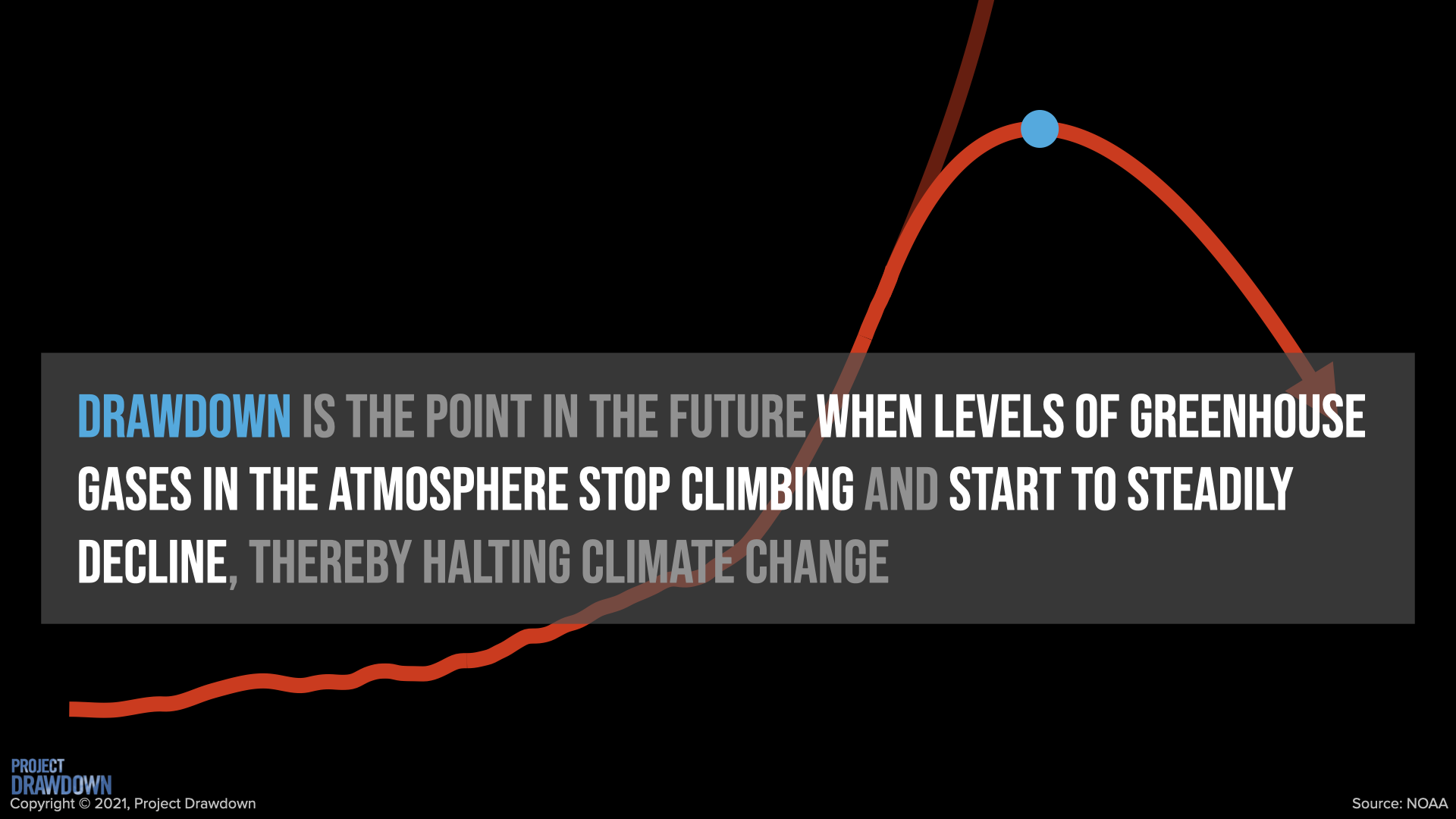 Available now. Watch the trailer – Climate Solutions 101 | Project Drawdown
---
Mobolizing Canada For the Climate Emergency

We're hosting a conversation with Seth Klein and local Green New Deal organizers across the country on Tuesday, March 9 at 7 p.m. ET. Together, we will explore how we can apply the lessons learned from Canada's war-time transformations to the current climate crisis.
---
---
---
---
Protecting Ontario's environmental future: What's next after Bill 229?
---
---
Seven young people are taking the Ford government to court
Seven young people are taking the Ford government to court because its watered down climate action plan will lead to widespread illness and death, violating Ontarians' Charter-protected rights to life, liberty, and security of the person. As young people, the applicants say they and people like them will bear the costs of climate inaction more than previous generations. Watch this excellent webinar with two of the young activists taking the Ford government to court. Meet two of the youth and find out why they are doing this – here
---
More than 50 speakers in five curated sessions
Here's a great sample, just 7 minutes

–

How To Be a Good Ancestor
More than 50 speakers in five curated sessions that combine TED's signature blend of actionable and research-backed ideas, cutting-edge science, and moments of wonder and inspiration. The 5 sessions total 6 hours, pace yourself.
Go to the Countdown site – Look for the session titles
Urgency–Leadership–Transformation–Breakthroughs–Action
Click to see a further breakdown of programs into manageable segments of a few minutes.
---