Unfortunately, CAM must pause our in person Friday strikes once again atleast until the end of January in the face of Omicron.
---
---
This does not mean though that we cannot maintain a public presence.
We need to pivot from the street to other methods. We can escalate and amplify the climate message by challenging ourselves to "step outside our comfort zones" (as Greta says). We invite and urge you to commit to using that hour each week to do a different type of climate action.
Here are a few starter ideas:
Write a letter to the editor on one climate topic
Phone or write to a municipal councillor, provincial MPP or federal MP
Enlist a business you support to join the Community Carbon Challenge
Sign up for the Challenge yourself if you haven't yet: https://www.climateactionmuskoka.org/
Find the party that best represents your values on prioritizing the climate crisis and volunteer to help elect their candidate. June 2, 2022 – Ontario Provincial Election
Talk with a friend about climate change and what can be done
Take on the Political Action of the Week suggested in the weekly CAM newsletter
---
---
U

pcoming and Recent Events
January 27, 2022 7:30pm—Posing As Canadian: 
Big Foreign Oil's Capture of Canada's Energy Policy, a Virtual Presentation 
Join CAM member Gordon Laxer for a virtual presentation and discussion on his newly released report about how big foreign fossil groups control the oil patch and dominate Canadian energy and climate policy. The webinar is sponsored by Climate Action Muskoka, Environment Haliburton!, and Seniors for Climate Action Now! (CAM EH! SCAN!).
More information: gordonlaxer.com | Report: Posing As Canadian: Big Foreign Oil's Capture of Canada's Energy Policy
---
---
January 26, 2022, 4:00 pm – 1st of a 5 part series –
The Best of Two Worlds: Lessons for Sustainability from Indigenous Ecological Knowledge and Western Science
This new five-part webinar series from Muskoka Steamship Discovery Centre and Friends of the Muskoka Watershed provides a fascinating new look at how we approach sustainability. Discover how Indigenous practises and western science can contribute to a heathier planet. Meet thoughtful western and Indigenous environmental professionals and listen to their different approaches to stewardship of the environment based on their years of engagement in ecological management. In the case of Indigenous ways, thousands of years! By gaining a better understanding of the two approaches we can improve the potential for a more sustainable future.
Session 1. January 26, 2022, 4:00 pm – What might Hillel, Hiawatha and Hippocrates have thought about the practice of western ecological science: reflections on half a century of research on Ontario lakes Presenter: Dr. Norman Yan
Session 2. Feb 2, 2022, 4:00pm – Anishinaabek Kweok N'bi G'giikendaaswinmin (Our Water Knowledge) Presenter: Susan Chiblow
Session 3. Feb 9, 2022, 4:00pm – Case studies – working with traditional knowledge and western science eyes Presenters: Neil Hutchinson, Richard Nesbitt, Brenda Parlee, and Caroline Coburn
Session 4. Feb 16, 2022, 4:00pm – Combining Indigenous knowledge with western science as communities in far northern Ontario seek ways to adapt to climate change Presenter: David Pearson
Session 5. Feb 23, 2022, 4:00pm – The Many Worlds of Knowledge Presenter: Henry Lickers
---
Recently recorded – available now!
What We Can Do: How to Fight Climate Change at Home, at Work, and in Your Finances
Dec 08, 2021 – CBC The Current – Host Matt Galloway –
We bring you a special show about climate change and how to fight it at home, at work, and in your finances. We hear from experts, and ordinary Canadians who are already making the change. What changes can you make at home and in your daily life, to help fight climate change?
---
---
Webinar: Busting the Fossil Fuel Corridor
There are three massive fossil fuel projects which cross Indigenous lands currently being developed in BC: the Site C-Dam, the Coastal Gas Link pipeline and the Trans Mountain pipeline. Join Raven, West Coast Climate Action Network and three First Nations chiefs to learn about the resistance to these projects being led by Indigenous groups.
In this compelling on-demand webinar, Chiefs Smogelgem, Roland Willson and Rueben George lay out the issues, give a clear picture of what is at stake, and why all Canadians need to be aware of these projects and the heart-breaking devastation they are causing. You'll also come away with some strategies and tools to support Indigenous-led land and water protection. 1h:08m Watch the Webinar
---
---
Join Terry Moore for a discussion with Katherine Hayhoe

.

Interview with Katharine Hayhoe, climate scientist and communicator extraordinaire as well as author of a recent book entitled "Saving Us: A Climate Scientist's Case for Hope and Healing in a Divided World"

You can access this and all episodes as podcasts on the Planet Haliburton page on CanoeFM online, as well as on Spotify, iTunes, iHeartRadio
---
Webcast: Canada's Climate Record: Broken Promises, Bright Future? Video links
---
COP26 and Net Zero's Distractions – Webinar
In case you missed CAM's co-sponsored webinar…Source: https://www.youtube.com/watch?v=YCeJ7Hxr1uA
Planet Haliburton Podcast – Net Zero's Dangerous Distractions
Terry Moore and guest Marc Lee, senior economist with Canadian Centre for Policy Alternatives delve into "Net Zero" versus "Real Zero" carbon emission reduction targets. You can access this and all episodes as podcasts on the Planet Haliburton page on CanoeFM online, as well as on Spotify, iTunes, iHeartRadio etc.
---
Planet Haliburton Podcast – Ecological Overshoot with William Rees
There's been much discussion about the climate emergency as the existential issue of our time. But a growing number of earth-system scientists see this as but one of a series of symptoms of a much larger problem in the relationship between humans and earth's life-sustaining biosphere—ecological overshoot. This episode of Planet Haliburton features an interview with Professor William Rees, the co-inventor of the "Ecological Footprint" index of human impact on the earth's carrying capacity, about the root causes of human-caused ecological overshoot and what we can do about it. 51 minutes. You can access this and all episodes as podcasts on the Planet Haliburton page on CanoeFM online, as well as on Spotify, iTunes, iHeartRadio, etc
---
---
Making Fossil Fuels History: Can renewables get us there? SCAN! Webinar
The Liberal Climate Action Formula is long on extending the life of Big Fossil in Canada and short on powering up a renewable energy transition. This SCAN! event featuring The Energy Mix editor, Mitchell Beer, is a stimulating and thought-provoking presentation on the prospects for a renewable energy-enabled exit from the Climate Emergency for Canada. Please try to view it before you vote to see what is really possible if we put our minds to it and elect a government committed to taking REAL climate action. Watch the video. 1h:36m:47s.
---
Ticks and Lyme Disease: A TICKing Time Bomb in Eastern Ontario — Zoom presentation Tuesday June 8, 7 pm.
Now available on You-tube — here
Friends of the Napanee and Salmon Rivers and the Hastings Stewardship Council are hosting a virtual presentation on the dangers of ticks across Eastern Ontario and how to protect yourself. Presenter Dr. Andrew Peregrine, professor and clinical parasitologist at the Ontario Veterinary College, University of Guelph, will touch on how to distinguish the bad guys from the benign ones and strategies for avoiding and safely removing ticks; discussion on Lyme Disease in dogs and people, what you can do to reduce your risk, and resources if you are impacted by Lyme Disease.
Every Thursday through to May 27 – 5:00pm to 6:15pm
Virtual Speaker Series on Sustainability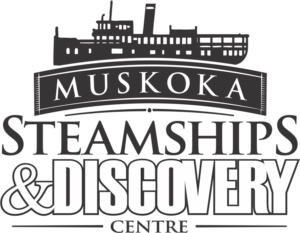 If you missed an event recordings are available – here
Thursday April 22 – 5:00pm to 6:15pm Climate change starting with an international context, bringing it to Muskoka, and finally discussing policy tools to assist in the fight against climate change. Presenter – Dr. Dianne Saxe
---
---
The Politics of Carbon Pricing –
A recording of Part One Friday March 26 webinar is available here.
What Does the Supreme Court Decision Mean for the Future of Climate Policy in Canada. At this event, an expert panel will discuss the implications of the ruling on Canada's climate policy and political calculus; panelists and facilitators include Mia Rabson, Ken Boessenkool, Gerald Butts, Dianne Saxe, Brian Topp, and Dale Beugin.
Friday March 19,2021 – Canada's Climate Action Plan
If you think Canada has a Climate Action Plan, you need to watch this Webinar.
---
Climate Solutions 101 presented by Project Drawdown
Your climate solutions journey begins now. Filled with the latest need-to-know science and fascinating insights from global leaders in climate policy, research, investment, and beyond, this video series is a brain-shift toward a brighter climate reality.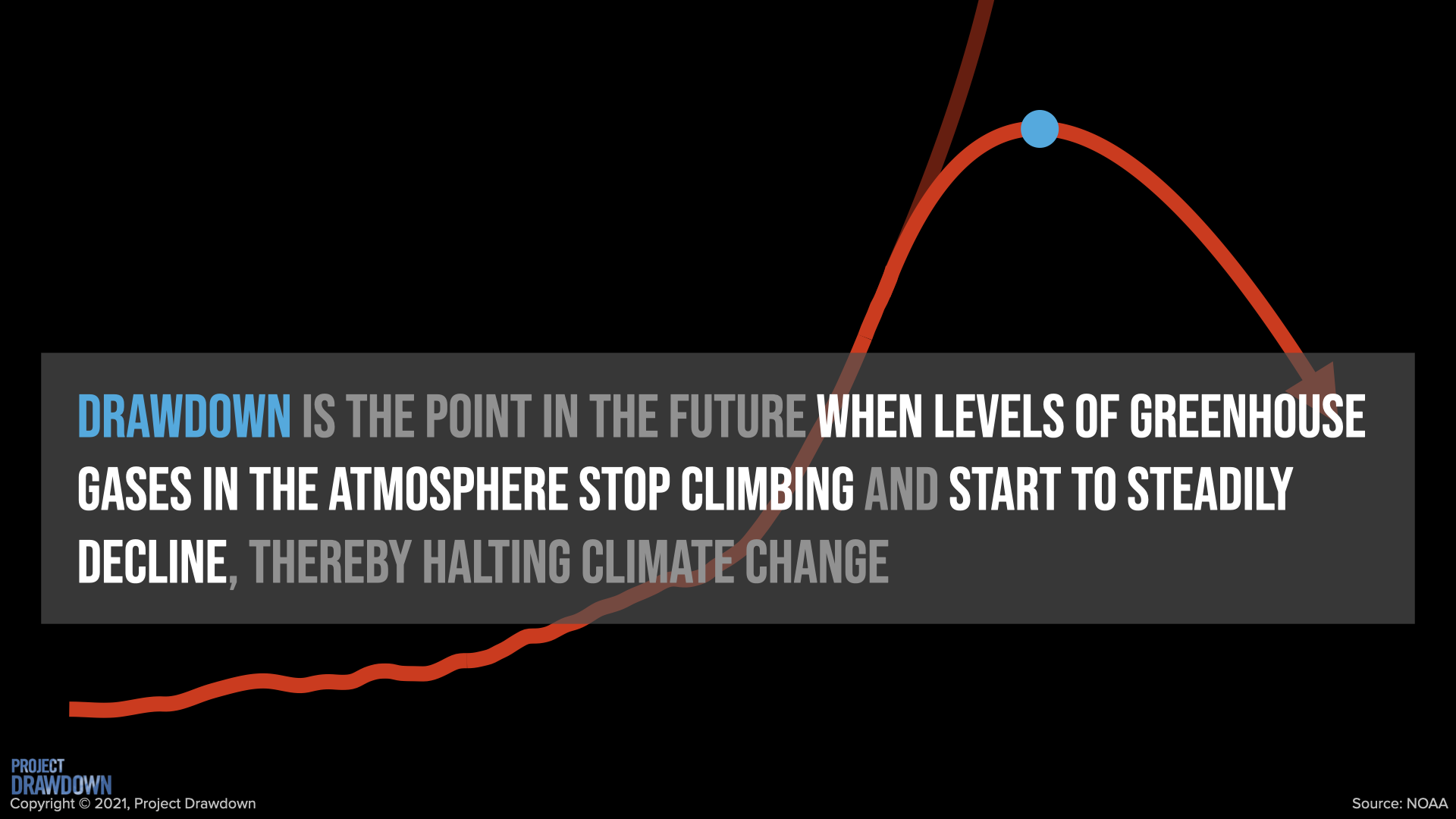 Available now. Watch the trailer – Climate Solutions 101 | Project Drawdown
---
Mobolizing Canada For the Climate Emergency

We're hosting a conversation with Seth Klein and local Green New Deal organizers across the country on Tuesday, March 9 at 7 p.m. ET. Together, we will explore how we can apply the lessons learned from Canada's war-time transformations to the current climate crisis.
---
---
---
---
Protecting Ontario's environmental future: What's next after Bill 229?
---
---
Seven young people are taking the Ford government to court
Seven young people are taking the Ford government to court because its watered down climate action plan will lead to widespread illness and death, violating Ontarians' Charter-protected rights to life, liberty, and security of the person. As young people, the applicants say they and people like them will bear the costs of climate inaction more than previous generations. Watch this excellent webinar with two of the young activists taking the Ford government to court. Meet two of the youth and find out why they are doing this – here
---
More than 50 speakers in five curated sessions
Here's a great sample, just 7 minutes

–

How To Be a Good Ancestor
More than 50 speakers in five curated sessions that combine TED's signature blend of actionable and research-backed ideas, cutting-edge science, and moments of wonder and inspiration. The 5 sessions total 6 hours, pace yourself.
Go to the Countdown site – see a breakdown of programs into manageable segments of a few minutes.
---