Some warnings and some solutions –
---
Carbon Brief is a UK-based website covering the latest developments in climate science, climate policy and energy policy. We specialize in clear, data-driven articles and graphics to help improve the understanding of climate change, both in terms of the science and the policy response. We publish a wide range of content, including science explainers, interviews, analysis and factchecks, as well as daily and weekly email summaries of newspaper and online coverage.
Emergency on Planet Earth
This guide Tells The Truth about what's happening, why, and what we can do.
Written by Dr Emily Grossman with the support of the XR Scientists community. Fact-checked and reviewed by a wide range of experts.
"Surely we have a responsibility to leave for future generations a planet that is healthy and habitable by all species" Sir David Attenborough, "State of the Planet with David Attenborough", first broadcast BBC One Nov. 2000.
Citizen's Universal Declaration of Climate Emergency We are facing a climate crisis and a state of climate emergency. Future generations face greater risks, climate crisis has now become a major issue threatening world security.
TO AVOID ABRUPT AND IRREVERSIBLE CLIMATE CHANGE AND ITS CATASTROPHIC CONSEQUENCES, THE STATE OF CLIMATE EMERGENCY MUST BE RECOGNIZED HERE AND NOW.
Modern food packaging provides a way to make food safe, reliable, shelf-stable and clean. Unfortunately, most food packaging is designed to be single use and is not recycled.
While packaging can be essential for certain functions, the industry has evolved with little concern for the environment or for human health. To minimise the negative effects of packaging on the environment, we need to reduce packaging waste. Recycling should be our last resort.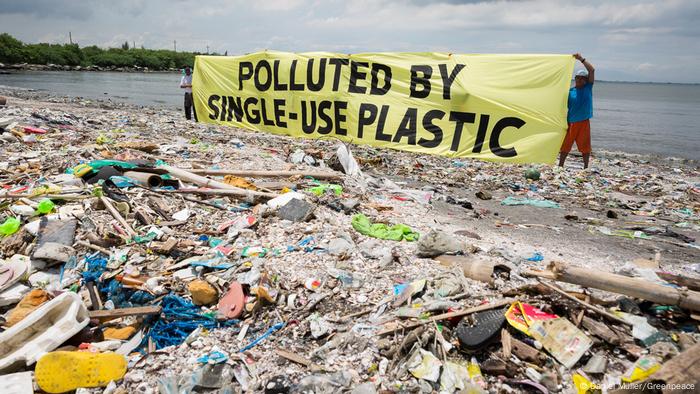 Because so much food packaging (especially plastic) has ended up in waterways, the United Nations has declared the plastic pollution of oceans "a planetary crisis."
According to the CBC Documentary Plastic Wars the problem is only going to get worse. By 2050, it's estimated the global production of plastic will triple. As the oil and gas industry — which provides the source materials for plastics — faces a future of declining demand for fuel, it has turned to other markets.
The stakes are high, says Annie Leonard, executive director of Greenpeace USA. "This is their lifeline," she says. "They are going to double down on single-use plastic like we have never seen. So we're heading towards a real battle…. This is the big war."
IPCC is the United Nations body for assessing the science related to climate change. The IPCC prepares comprehensive Assessment Reports about the state of scientific, technical and socio-economic knowledge on climate change, its impacts and future risks, and options for reducing the rate at which climate change is taking place.
IPBES is the intergovernmental body which assesses the state of biodiversity and of the ecosystem services it provides to society, in response to requests from decision makers
The Exponential Roadmap highlights the 36 solutions that can scale exponentially to halve Greenhouse Gas Emissions by 2030 worldwide. Scaling of solutions comes from sharp policy, from climate leadership by companies and cities and from a finance and technology shift towards green solutions with exponential potential.
Saxe Facts Dr. Saxe is one of Canada's most respected environmental lawyers, with 40+ years' unparalleled experience writing, interpreting, and litigating Ontario's energy and environmental laws. "As the Environmental Commissioner of Ontario from 2015 to 2019, I delivered 17 reports to the Ontario Legislature on energy, environment and climate issues. These reports were prepared at public expense to serve the public interest. Since these reports and the associated webinars are now hard to find on government websites, I provide direct links to them here." Eco Reports
The Climate Atlas of Canada combines climate science, mapping and storytelling to bring the global issue of climate change closer to home for Canadians. It is designed to inspire local, regional, and national action that will let us move from risk to resilience.
CARBON FOOTPRINT FACTSHEET The Center for Sustainable Systems, University of Michigan: A carbon footprint is the total greenhouse gas (GHG) emissions caused directly and indirectly by an individual, organization, event or product."1 It is calculated by summing the emissions resulting from every stage of a product or service's lifetime (material production, manufacturing, use, and end-of-life).
The Carbon Majors Database CDP Carbon Majors Report 2017
100 fossil fuel producers and nearly 1 trillion tonnes of greenhouse gas emissions. The Carbon Majors Database stores greenhouse gas (GHG) emissions data on the largest company-related sources of all time. CDP's Carbon Majors Report 2017 is the first in an ongoing series of publications aimed at using this Database – the most comprehensive available – to highlight the role that corporations can play in driving the global energy transition
A greenhouse gas (sometimes abbreviated GHG) is a gas that absorbs and emitsradiant energy within the thermal infrared range. Greenhouse gases cause the greenhouse effect[1] on planets.