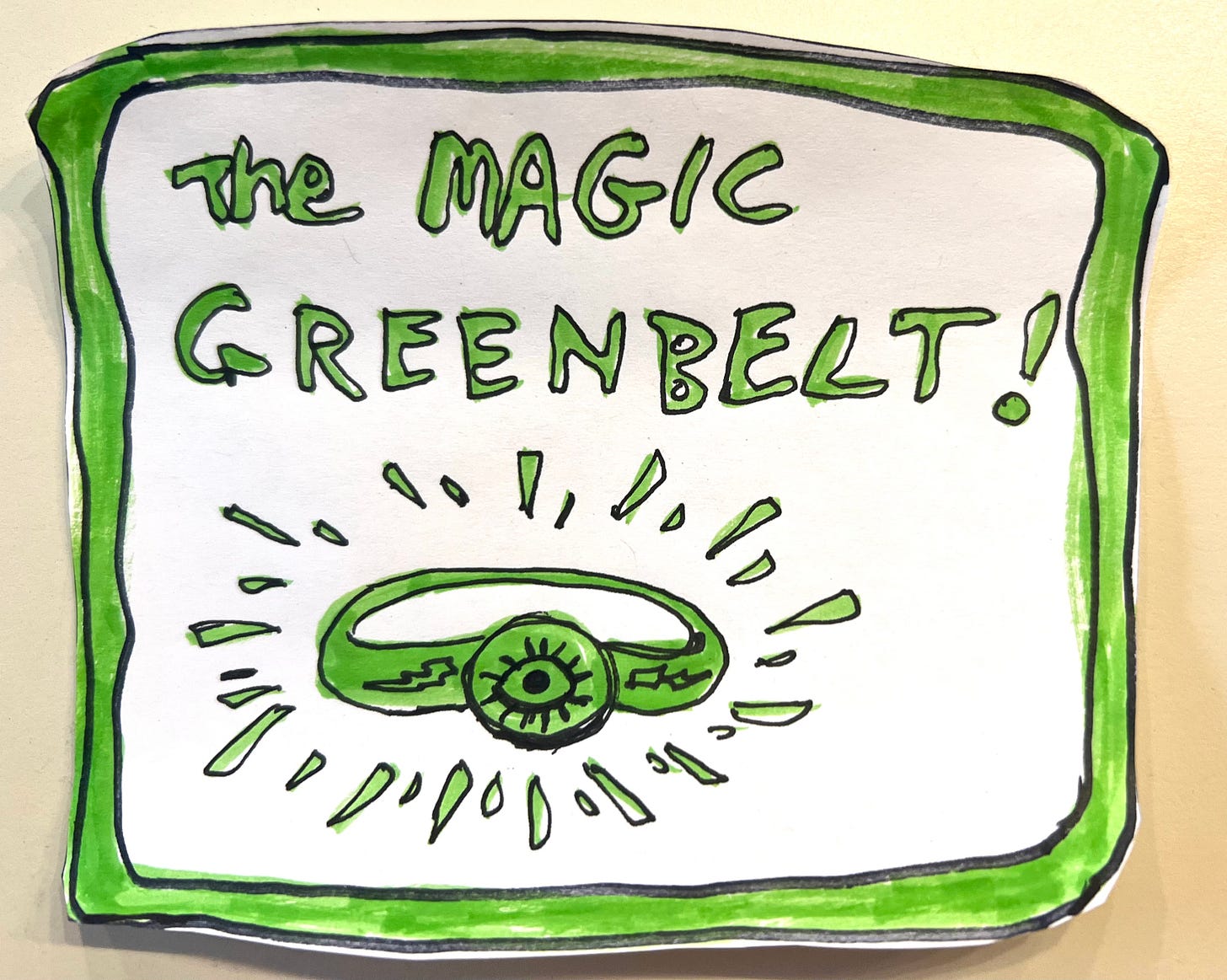 Margaret Atwood – Jan 22,2023
Will Douglas claim riches and power by seizing the Magic Greenbelt, only to lose his Superpowers? Thrills! Action! Amateur drawing!
Yes, kids, it's Comix Time! The backstory: Our Hero, Douglas (admonished previously in these pages, more than once, scroll down) wishes to claim the Magic Greenbelt as his, all his.
---
Visions of fusion danced in our heads
Chris Hatch, Zero Carbon
,,,An astounding number of holy grails were found this week in the headlines and commentary of the world's news media. It was hard to miss the appetite for salvation, and it was served with a side of absolution.
---
If you have never read 350.org's Bill McKibben's The Crucial Years blog, we recommend this one, "On the Outside Looking In" published in September, 2022. You can subscribe for free if you like his writing. McKibbon is a wonderful activist and writer whose perspective will give you a positive outlook on the future.
---
THE NATURE STORIES OF DAVID J. HAWKE
"… the self-centered, short-sighted and 'make money at all costs' actions of our Provincial government are cause for immediate concern. Deep concern."
David J. Hawke – Click for more