Canada's RBC Tops List of Banks Financing the Climate Crisis
April 13, 2023 – By Jonathan Hahn – Sierra Magazine
Fossil fuel companies use loopholes to get billions in financing, according to "Banking on Climate Chaos"
Canada's biggest lender, the Royal Bank of Canada (RBC), has a "Climate Commitments" splash page on its website that features pictures of children walking in nature and windmills spinning in the distance.
---
The fine print on our 'final warning'
You probably followed some of the news about the big climate science report approved by the world's governments on Monday. The coverage was alarming enough — "final warning" was a common headline — but if you read the report itself, you will have run across a curious concept called "overshoot."
You can subscribe to Chris Hatch's Zero Carbon Newsletter – Sign up.
---
Investigation needed into foreign election meddling
Foreign-owned corporations are exempt from Elections Act if they list their headquarters in Canada.
March 6, 2023 – Toronto Star – By Gordon Laxer Contributor
Powerful, non-government foreign entities, including foreign-influenced corporations, regularly intervene in our elections. Their meddling is more effective than China's because they hire Canadian managers, gaily wave the Maple Leaf and seem Canadian. They know how to sway voters better than China's operatives.
Read the Toronto Star opinion piece
---
'It's inequality that kills': Naomi Klein on the future of climate justice
Madeleine de Trenqualye interviews Naomi Klein for the Guardian – Naomi Klein's first book on the climate crisis, This Changes Everything, was published almost a decade ago. She was one of the organisers and authors of Canada's Leap manifesto, a blueprint for a rapid and justice-based transition off fossil fuels. In 2021, she joined the University of British Columbia as professor of climate justice in the Department of Geography and co-director of Canada's first Centre for Climate Justice.
---
If you have never read 350.org's Bill McKibben's The Crucial Years blog, we recommend this one, "On the Outside Looking In" published in September, 2022. You can subscribe for free if you like his writing. McKibben is a wonderful activist and writer whose perspective will give you a positive outlook on the future.
Here's another one just published Feb 17, 2023 – Halfway to a Happy Ending – The climate denier is gone at the World Bank; now we need a climate champion.
---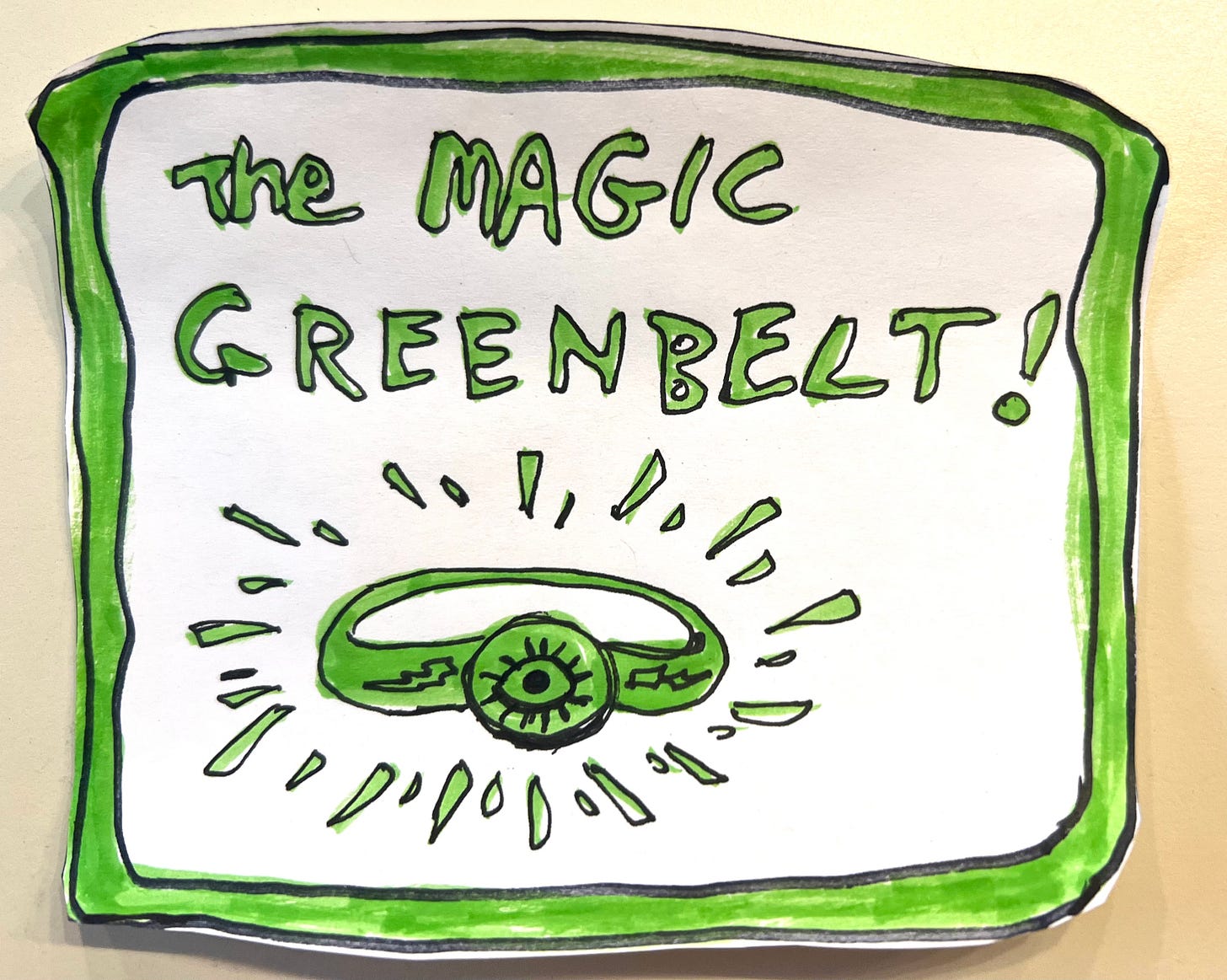 Margaret Atwood – Jan 22,2023
Will Douglas claim riches and power by seizing the Magic Greenbelt, only to lose his Superpowers? Thrills! Action! Amateur drawing!
Yes, kids, it's Comix Time! The backstory: Our Hero, Douglas (admonished previously in these pages, more than once, scroll down) wishes to claim the Magic Greenbelt as his, all his.
---
Visions of fusion danced in our heads
Chris Hatch, Zero Carbon
,,,An astounding number of holy grails were found this week in the headlines and commentary of the world's news media. It was hard to miss the appetite for salvation, and it was served with a side of absolution.
---
THE NATURE STORIES OF DAVID J. HAWKE
"… the self-centered, short-sighted and 'make money at all costs' actions of our Provincial government are cause for immediate concern. Deep concern."
David J. Hawke – Click for more