February 01, 2023 – Raphaele Godinho
On October 31, 2022, Brazil held its most recent presidential election. Incumbent President Jair Bolsonaro, a former army captain and conservative, ran against former president Luiz Inácio Lula da Silva, a leftist politician and member of the political party Partido dos Trabalhadores (PT).
It's hard to overstate the importance of this election — both for Brazil and our planet. What made this election so significant? First you have to understand recent Brazilian politics.
---
Greta Thunberg  guest edits Assembly's climate issue– Nov 18, 2020
While leaders keep making the same old speeches and the same empty promises, girls and young women are taking action. We are the ones treating the climate and ecological crisis as a crisis. — Greta Thunberg  
---
VIDEO ALERT: Cinderillia has been invited to the sprawl… will she go out or stay in? Click the link to watch and find out! Thank you to Patrick Fogarty's Grade 11 Environmental Science class who has partnered with Stop Sprawl Orillia to create this hilarious masterpiece. Stay tuned for more!
---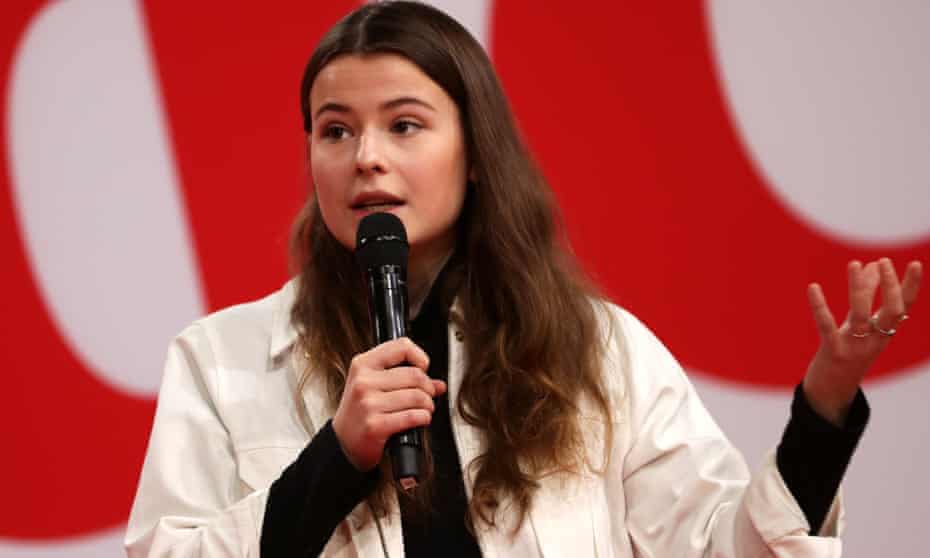 The 24-year-old climate activist Luisa Neubauer, one of the main organisers of the Fridays for Future movement in Germany, which organised school strikes prior to the pandemic.
A "sense of loss," she says, led to her involvement in climate action. "I felt we're losing our safe space, our ecosystems, our species, and the sentiment that we could grow up on a safe planet."
Outrage and Optimism Episode 119: DEALING WITH CLIMATE GRIEF WITH LUISA NEUBAUER – With only 99 months left until 2030, time is ticking on 1.5, and the children know it.
---
As a young female scientist and inventor, I talk a lot about breaking down barriers for girls in science, technology, engineering and math (STEM). I fight to change the narrative around girls in STEM fields, sharing my work so that other girls can "be what they see" from my example. But I don't often see the same conversations around STEAM fields (STEAM is STEM plus the arts — humanities, language arts, dance, drama, music, visual arts, design and new media). It's just as important for girls to see themselves represented in STEAM and for them to understand the overlap between arts and science.
a Malala Fund publication
Girls share the steps they're taking to address the climate crisis at home and in their communities.
Girls and women are often hit the hardest by the climate crisis, but too often they are left out when leaders develop solutions.
---
ALEXANDRIA VILLASENOR – (born May 18, 2005) is an American climate activist living in New York. A follower of the Fridays for Future movement and of fellow climate activist Greta Thunberg,[1] Villaseñor is a co-founder of US Youth Climate Strike and founder of Earth Uprising.[2] Villaseñor's fight for climate action was sparked when she was caught in a smoke cloud from the November 2018 Camp Fire in California during a family visit. As an asthma sufferer, she became physically ill, during which time she researched the climate change and temperature rises which contributed to the fire's severity
---
Learn about young indigenous women taking action. Here are 2 from our Indigenous Peoples Around the World page.
XIYE BASTIDA — Xiye Bastida (born 18 April 2002) is a Mexican-Chilean climate activist and member of the indigenous Mexican Otomi–Toltec nation. She is one of the major organizers of Fridays for Future New York City and has been a leading voice for indigenous and immigrant visibility in climate activism.[2] She is on the administration committee of the People's Climate Movement and a member of Sunrise Movement and Extinction Rebellion.She is co-founder of Re-Earth Initiative, an international non for profit organization that is inclusive and intersectional "just as the climate movement should be."
NINA GUALINGA — Nina Gualinga (born June 1993)[1] is an Ecuadorian environmental and indigenous rights activist. She is part of the Kichwa-speaking community and has spent most part of her life advocating for better environmental protection of the Ecuadorian Amazon and the inhabitant wildlife as well as the people who are dependent on this environment
Cartagena, 8 May 2018 – Nina Gualinga, an indigenous woman leader of the Kichwa community of Sarayaku in the Ecuadorian Amazon, is the recipient of this year's WWF International President's Youth award.