Find a few recommended Books – here | Selected online reads – here | Movies – here
Listen to the music – here
Muskoka Drawdown has a new host!
Frank De Jong of Climate Action Muskoka lives in Huntsville, enjoys living locally, spending time outdoors, is a gardener and environmentalist.
Airing once a month on the local community radio station Hunters Bay Radio, Muskoka Drawdown is a radio show and podcast about climate change solutions here at home in Muskoka.
---
In The Dirt – For the Muskoka gardener.
Host: Laura Thomas
A gardening show made for the Muskoka gardener. Once a month, Laura will get into the weeds about gardening in Muskoka, sharing stories and tips from her experience as well as other landscape professionals.
In the Dirt aims to blend Laura's passion for gardening and conservation, showing listeners that they can have a beautiful garden that also provides habitat for local wildlife. With a focus on natural gardening methods, Laura may occasionally slide into ecology and wildlife conservation.
---
Sept 21, 2021 – How does a radical kid from Toronto end up running a public policy institute in Alberta? It's just the path of life for Gordon Laxer. Gordon's work took him to the belly of the beast, fighting for climate action in the heartland of oil & gas, and advocating for a renewed insurgency effort within the NDP — an effort that earned him a blacklisting from the party for his leadership in the Waffle. We discuss his life, his other, his work, and everything in between.
---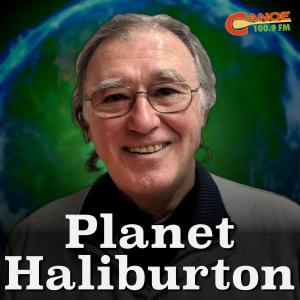 BY: TERRY MOORE | CANOE FM
Episode 102 – Jan 27, 2023
In this episode of Planet Haliburton we take a close look at hope – what it is, where it comes from and the central role it can play in challenging the devastating impact human extractive practices can have on a vulnerable biosphere that supports all life on the planet.And we do that with one of Canada's most well-known and revered progressive author/activists, Maude Barlow
Episode 98 – Feb 10, 2022
This episode of Planet Haliburton takes stock of Premier Doug Ford's climate change record with David Robertson from "Seniors for Climate Action Now" (SCAN) in February 2022 – less than four months before the June 2nd Ontario Provincial Election.
Episode 74 – SEP 25, 2020
"On this PH episode we explore local climate change planning activism with two representatives of Climate Action Muskoka (CAM), Linda Mathers and Tamsen Tillson"
Planet Haliburton is now available as a podcast; find it in Spotify, iTunes, or your favourite podcast app! Get the latest episode, as well as the complete archive of all past shows! – Here.


---
Drilled is a true-crime podcast about climate change. The show was launched in 2017 and is hosted by investigative journalist Amy Westervelt. In 2019, it was awarded the Online News Association award for excellence in audio storytelling, in 2020 it was named Best Green Podcast in the iHeart Radio Podcast Awards, and in 2021 it received the Covering Climate Now award for audio.
Jan 10, 2023
Life in a Ticking Carbon Bomb
In this special sneak preview of our next season, we hear from Melinda Janki, a lawyer who's fighting to keep her home country of Guyana from becoming one of the world's largest carbon bombs.
---
Episode 5 – Jan 24, 2023 – Tracking Disinformation
Researchers in the U.K. wanted to find just how much climate disinformation on Twitter is out there. They looked at the platform's data over seven years and found it worsened yearly.
Another researcher in the U.K. is part of an international group that collaborates on tracking disinformation on climate change in real-time. They tracked disinformation at COP26 and COP27, the international conference dealing with the climate crisis. Wait until you hear what they found.
---
---
This lively, topical weekly podcast, co-hosted by Christiana Figueres, Tom Rivett-Carnac and Paul Dickinson features influential guests from government, business, activism, religion and culture. Each episode brings out the energy of outrage and the possibility of their optimism to tackle the climate crisis.
---
What On Earth is on a mission to move and challenge you to think about climate change in new ways by hunting down climate solutions, kicking the tires on them, and injecting some hope. We step up to relieve you of the existential dread you might feel about climate change — because here's the good news: you are part of the solution.
---
The climate crisis is here. Time is slipping away to stop the worst effects of global warming, and the world is looking for solutions.
On "How We Survive," Molly Wood explores the technology that could provide some of those solutions, the business of acclimatizing to an increasingly inhospitable planet, and the way people have to change if we're going to make it in an altered world.
Feature Episode – Sci-Fi Intermission – Molly sits down with climate fiction author Kim Stanley Robinson to discuss his most recent book, "The Ministry for the Future," which almost reads as a blueprint for saving the planet.
---
Canada's National Observer is already the country's most trusted voice in climate journalism. Now, it has a new podcast: Race Against Climate Change.
With just nine years until 2030, we need to move fast to avert climate catastrophe. So what are we going to do about it? Race Against Climate Change brings you the stories and solutions you won't hear anywhere else.
---
Join Dr. Leah Stokes and Dr. Katharine Wilkinson as they tell stories about the powerful forces behind climate change — and the tools we have to fix it.
This show is for the climate curious people who know climate change is a problem, but are trying to figure out how to tackle it.
---
The podcast series that explores the insights, approaches, experiences of scientists, planners, engineers, designers, business entrepreneurs, politicians and other successful change-makers, who are finding smart, effective ways to answer one or more of the three critical challenges of the Twenty First Century Imperative:
How will we continue to live on our planet without destroying our biosphere?
How will we repair and regenerate the environmental damage we have already caused?
How will we successfully adapt to the escalating impacts of climate change?
---
---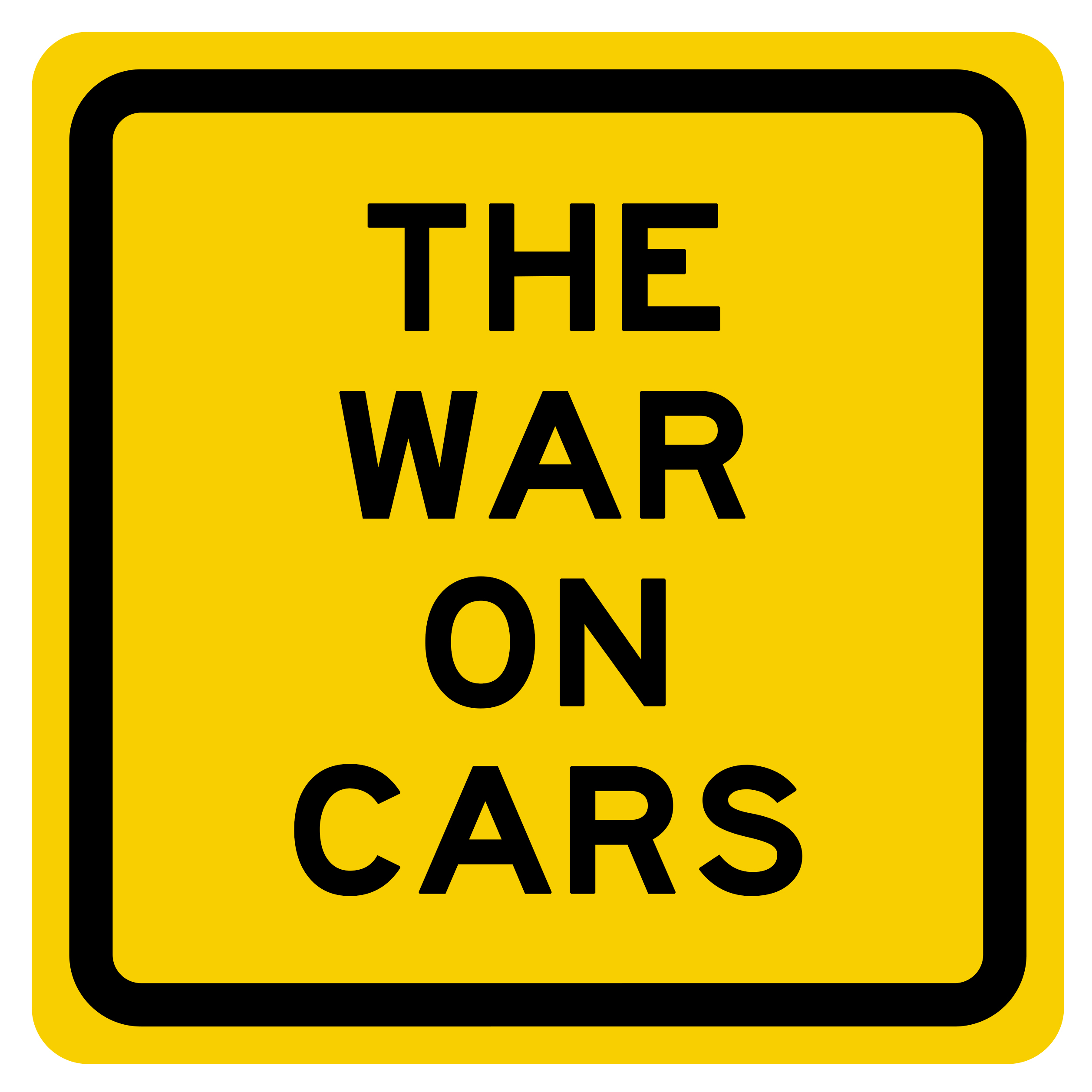 The War on Cars is a podcast about car culture, mobility and the future of cities. We bring you news, commentary and stories about the worldwide battle to undo a century's worth of damage wrought by the automobile. The War on Cars is waged by three leading voices of the livable streets movement, Doug Gordon, Sarah Goodyear and Aaron Naparstek. Liberate your city. Enlist today in The War on Cars.
---
---
---
An in-depth look at the issues, culture and personalities shaping Canada today.
Feature Episode – Narwhal Week, Episode 1: Why is Doug Ford slicing up Ontario's Greenbelt?
This is the first episode in a weeklong collaboration between The Big Story and The Narwhal, an award-winning non-profit publication that provides in-depth coverage of climate issues across Canada.
Ontario Premier Doug Ford just broke his promise to not open up the protected Greenbelt to development. And that's only the tip of the iceberg when it comes to bleak news these days for the province's environmental protections: conservation authorities are being gutted, flood-mitigating wetlands are at risk and citizens are losing their voice at the table. Plus, cities that don't want sprawl are being ordered to grow beyond their boundaries. So what's driving Ford's decision-making? In a word: housing.
GUEST: Emma McIntosh, Ontario reporter at The Narwhal
---
A podcast by Relay Education. In each episode we sit down in the green chair with an inspiring professional working in the green economy to learn about their story.
---
Find a few recommended books – here
Movies – here