Find great planet friendly recipes from "Quick N Delish" – here
Can you Grow Food In Muskoka – here
Mar 6, 2023 – nature.com – Nature Climate Change – analysis, open Access
We find that global food consumption alone could add nearly 1 °C to warming by 2100. Seventy five percent of this warming is driven by foods that are high sources of methane (ruminant meat, dairy and rice). However, over 55% of anticipated warming can be avoided from simultaneous improvements to production practices, the universal adoption of a healthy diet and consumer- and retail-level food waste reductions.
---
October 6, 2022 – Center for International Environmental Law
Chemical fertilizers derived from fossil fuels ("fossil fertilizers") are an underrecognized driver of climate change, biodiversity loss, and toxic pollution, and yet the fertilizer industry is increasingly portraying itself as part of the solution to these converging planetary crises. Together with oil and gas companies, agrochemical producers are promoting carbon capture and fossil fuel-derived hydrogen and ammonia to secure additional revenue streams for their business-as-usual production and green their image.
Read the report – Fossils, Fertilizers, and False Solutions: How Laundering Fossil Fuels in Agrochemicals Puts the Climate and the Planet at Risk (October 2022) – Center for International Environmental Law (ciel.org)
---
Natural ecological systems are self-sustaining. For at least 10,000 years, humans have disrupted those systems and kept them in a continuous state of disruption in order to feed our populations and avoid famine. This, in a nutshell, is agriculture as we know it. Increasingly, the modern scale of those agricultural disruptions threatens to collapse the critical cultural and natural systems upon which we depend.
The Land Institute believes that it doesn't have to be this way.
The Land Institute and our partners are not working to tweak the now predominant industrial, disruptive system of agriculture. We are working to displace it. We believe it is possible to provide staple foods without destroying or compromising the cultural and ecological systems upon which we depend, but only if we understand and work with the constraints and capacities of those natural systems.
---
October 14, 2021 – By Eduardo Garcia – Treehugger
Welcome to Jack's Solar Garden, a Colorado farm pioneering agrivoltaics—a system that involves growing food crops under solar panels.
Over the past year, this 24-acre family farm in Boulder County has been producing clean energy through 3,276 solar panels that generate enough electricity to power around 300 homes, all while growing sustainable crops.
---
Bracebridge Public Library has launched its Seed Library! 
What is a Seed Library? A seed library is a collection of seeds that people can take for free with the understanding that they will attempt to harvest and return seeds at the end of the growing season. This allows for the collection to continue and potentially allows for rare, heirloom, and native varieties of plants to prosper.
Who can use the Bracebridge Public Library's Seed Library? Anyone with a Bracebridge Public Library card can borrow up to 5 seed packets a season. Library cards are free for any permanent or seasonal residents of Muskoka. Proof of address and identification will be required to obtain a free library card. Cards can be obtained by calling 705-645-4171.
What seeds are available? The Seed Library has flowers, vegetables, and more! A list of seeds can be found online here: https://docs.google.com/spreadsheets/d/1uDfa8t_wg0AVC6Z6SjL7Gk67m9p2rt1mYKomgGidV2M/edit#gid=0
Where can I find out more? More information can be found by contacting Sarah.MacNeal@BracebridgeLibrary.ca or 705-645-4171. You can also watch the video we made here: https://www.youtube.com/watch?v=E0AE7UAZ880
---
28 Apr 2021 | by Crawford Kilian – TheTyee.ca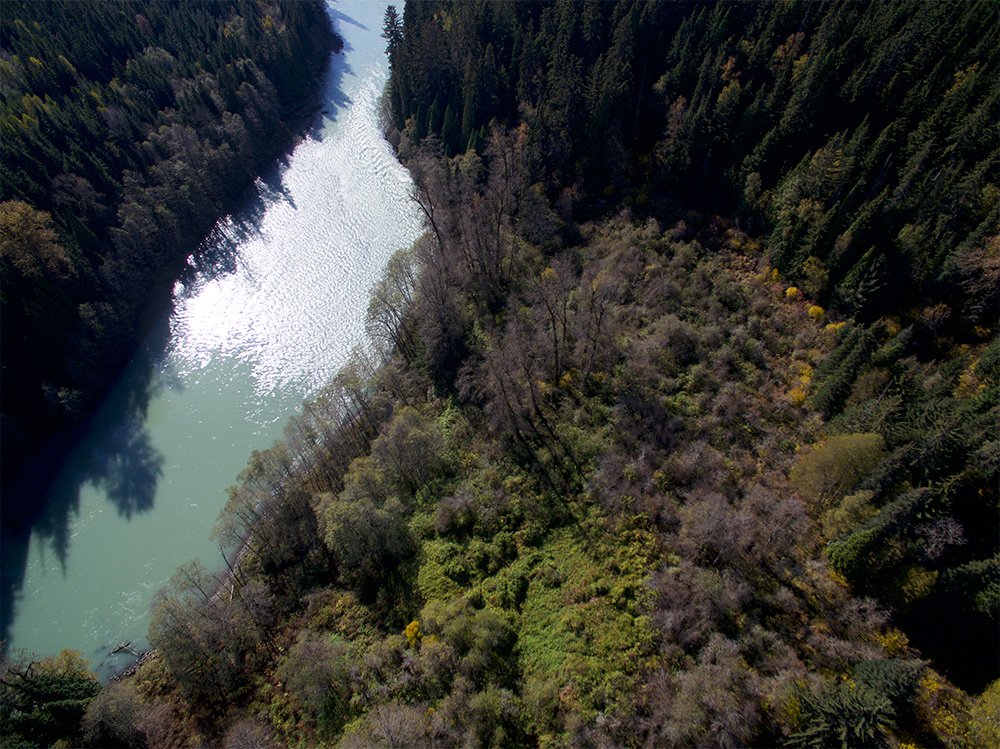 A historical ecologist and her team at Simon Fraser University have made a crucial discovery about B.C.'s ancient forest ecosystems — one that could strengthen the systems of today and tomorrow and equip us to understand our own environment even as it changes with the climate.
These forest gardeners got sustainable returns for centuries. Dr. Chelsey Geralda Armstrong is now studying their work.
---
---
February 12, 2021 – Food | The Guardian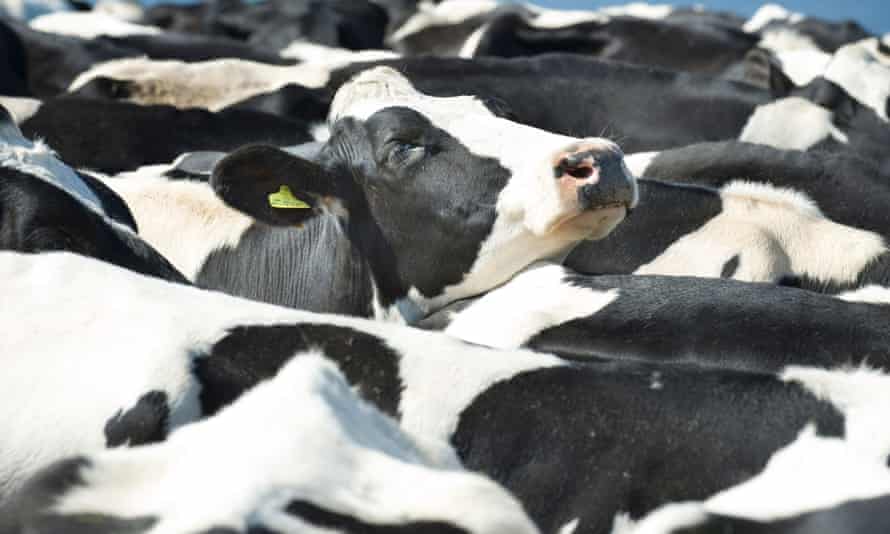 The global food system is the biggest driver of destruction of the natural world, and a shift to predominantly plant-based diets is crucial in halting the damage, according to a report.
Agriculture is the main threat to 86% of the 28,000 species known to be at risk of extinction, the report by the Chatham House thinktank said. Without change, the loss of biodiversity will continue to accelerate and threaten the world's ability to sustain humanity, it said.
---
New from Project Drawdown
---
DECEMBER 2020
Our latest publication "Farming Our Way Out of the Climate Crisis" details and quantifies the planet-healing potential of land use, agricultural practices, and food systems. Learn more in Project Drawdown's brand new, comprehensive review of this complex sector, available for free online. Our team of researchers have poured through the most up-to-date science and tactics—learn more about the planet-healing potential of smarter agricultural practices, food systems, and more. Read the report.
---
---
we have proven that organic agriculture and,
specifically, regenerative organic agriculture can sequester carbon
from the atmosphere and reverse climate change.
Regenerative Organic Agriculture and Climate Change
A Down-to-Earth Solution to Global Warming – down load the PDF.
---
is a system of farming principles and practices that seeks to rehabilitate and enhance the entire ecosystem of the farm by placing a heavy premium on soil health with attention also paid to water management, fertilizer use, and more. The agriculture sector is one of the biggest emitters of CO2, the greenhouse gas (GHG) most responsible for the changes we are seeing in our climate today.
JULY 02, 2019 | The Climate Reality Project
WHAT IS REGENERATIVE AGRICULTURE? In addition to a long list of incredible benefits for farmers and their crops, regenerative agriculture practices help us fight the climate crisis by pulling carbon from the atmosphere and sequestering it in the ground.
---
is a farmer-led campaign to make agriculture part of the solution to climate change.
---
is Canada's largest food rescue charity with a dual mission of environmental protection and hunger relief.
We redistribute nutritious, unsold food from across Canada to charities, non-profits and indigenous communities in every province and territory.
---
Modern food packaging provides a way to make food safe, reliable, shelf-stable and clean. Unfortunately, most food packaging is designed to be single use and is not recycled. While packaging can be essential for certain functions, the industry has evolved with little concern for the environment or for human health. To minimise the negative effects of packaging on the environment, we need to reduce packaging waste. Recycling should be our last resort.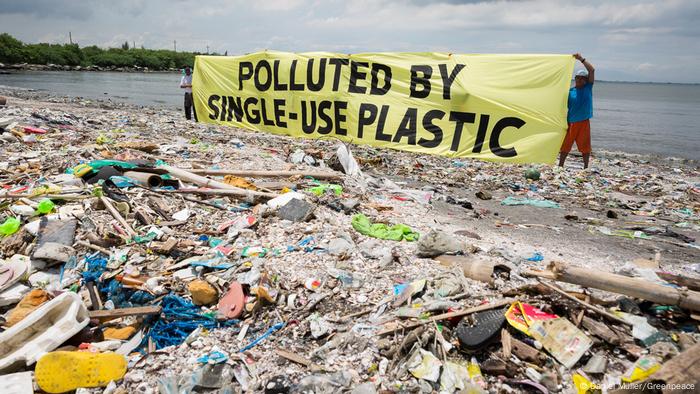 Because so much food packaging (especially plastic) has ended up in waterways, the United Nations has declared the plastic pollution of oceans "a planetary crisis."
According to the CBC Documentary Plastic Wars the problem is only going to get worse. By 2050, it's estimated the global production of plastic will triple. As the oil and gas industry — which provides the source materials for plastics — faces a future of declining demand for fuel, it has turned to other markets.
The stakes are high, says Annie Leonard, executive director of Greenpeace USA. "This is their lifeline," she says. "They are going to double down on single-use plastic like we have never seen. So we're heading towards a real battle…. This is the big war."