Aug 3, 2023 – the Energy Mix
We have no words… Alberta is putting a booming renewable energy industry at risk and setting a double standard in the way it treats renewable and fossil fuel development, clean energy groups said today, after the province slapped a seven-month moratorium on new solar and wind projects over a megawatt in size. From Energy Mix.
Read story.
---
June 2023 – Environmental Defence
Oil and gas companies want everyday people to believe that we're driving the climate crisis. In fact, here are the influential players behind Canada's oil and gas industry who are truly to blame. They play key roles in expanding and financing climate-wrecking fossil fuels, blocking climate action, and spreading disinformation. These villains are more concerned about their profits and wealth than the future of the planet.
Go to the climate villains webpage. Click on a villains image to learn how they prevent efforts to build a healthy, equitable world, beyond fossil fuels. Canada's Climate Villains
---
Jun 07, 2023 – Aaron Wherry · CBC News
…In the vicinity of Parliament Hill, wildfires have not been an abstract concern this week. By the time the prime minister spoke, the nation's capital itself was already shrouded in smoke from wildfires in Quebec. On Tuesday, some residents of Ottawa wore masks outside — recycling the COVID-19 accessory to protect against a different kind of emergency. Schoolchildren were kept indoors during recess.
But debate inside House of Commons was focused on other matters. Read Aaron's Story
Listen to CBC's "What On Earth" – Will smoky skies spur sharper climate action in Ottawa?
From Carbon Brief – Media reaction: Canada's wildfires in 2023 and the role of climate change
From Reuters June 27, 2023 – Canadian wildfire emissions hit record high as smoke reaches Europe
the Guardian June 27, 2023 – Canada's wildfire carbon emissions hit record high in first six months of 2023
---
---
Foreign-owned corporations are exempt from Elections Act if they list their headquarters in Canada.
March 6, 2023 – Toronto Star – By Gordon Laxer Contributor
Powerful, non-government foreign entities, including foreign-influenced corporations, regularly intervene in our elections. Their meddling is more effective than China's because they hire Canadian managers, gaily wave the Maple Leaf and seem Canadian. They know how to sway voters better than China's operatives.
Read the Toronto Star opinion piece
---
Mar 2, 2023 – By David Suzuki with contributions from Senior Editor and Writer Ian Hanington –
As of early February, police have "made more than 90 arrests and dozens of detentions" to facilitate construction of the Coastal GasLink pipeline in northern B.C., "running up a taxpayer tab of more than $25 million," according to the Narwhal. François Poirier, President and CEO of TC Energy, which owns the project, was rewarded with "$9.81-million in his first full year as CEO, including a $1.1-million bonus and share and stock option awards valued at $6-million," the Globe and Mail reported.
---
February 14, 2023 – the Energy Mix – Mitchell Beer
A clever series of presentation slides at a conference in Ottawa last week placed small communities at the centre of the energy transition and spotlighted Prince Edward Island as Canada's next source of breakaway climate leadership.
With a population of 161,455 and just 1.6 million tonnes of emissions in 2020—less than a quarter of a percent of the national total—PEI might not be the first place most Canadians would look for decisive action to cut carbon. But a 2040 deadline to achieve a 100% emissions reduction may make it the first province or territory to hit net-zero, and some of the program innovations the island is trying out are already catching the attention of other governments.
---
February 2, 2023 – Clean Energy Canada
In Alberta and Ontario, wind can now produce electricity at lower costs than natural-gas-fired power, with even more reductions on the horizon, according to a new Clean Energy Canada report released last week.
Power plants typically operate for decades, so decisions made now will have repercussions for many years into the future. But until now, many forecasts used by decision makers were based on data that's out of date or from other countries. This study offers Canadian, province-specific information.
---
January 26, 2023 – National Observer
If provincial and municipal governments allow developers to guide where and how they protect the environment, it will be impossible for Canada to meet its goal to protect 30 per cent of the country's lands and waters by 2030, conservationists warn.
The grim reminder follows the Ontario government's widely criticized decision last month to open up 7,400 acres of previously protected Greenbelt land for housing developments, despite broad opposition to the plan.
---
Corporations, the province and allies like the Fraser Institute are pushing ahead with a flawed alternative to greener energy.
Big Oil and supportive governments have stalled action on climate change for so long that, as the clock ticks toward catastrophe, one of the last hopes is the expensive and unproven technology of carbon capture and storage, or CCS.
Saskatchewan's Boundary Dam 3 carbon capture and storage facility pictured here, is one of three major CCS projects in Canada, and has consistently failed to meet its targets.
…But oil and gas companies are happy with the claimed solution because it means they can continue profiting from fossil fuels while they bury their emissions with financing provided largely by public subsidies.
---
Sun., July 24, 2022 – By Gordon Laxer, Contributor – Toronto Star
If democracy falters in the U.S., where would that leave Canada? Can democracy thrive here if the U.S. becomes an autocracy, or falls apart into warring blue and red states?
Riveting testimony in the Jan. 6 committee hearings has shredded complacent assumptions that the U.S. will always protect Canada from externally imposed authoritarianism. Russia and China project dictatorial power as much as ever, but have much less ability to influence events in Canada than an autocratic U.S. would, since our economies and cultures are so embedded. Read CAM member Gordon Laxer's opinion piece here
---
---
Dozens of Hollywood celebrities are joining Indigenous leaders calling for big banks to stop funding the Coastal GasLink pipeline in B.C.
Actors Mark Ruffalo and Leonardo DiCaprio are among the celebrities who have signed on to the No More Dirty Banks campaign.
They are throwing their support behind Wet'suwet'en Hereditary Chiefs and other leaders who are calling on the Royal Bank of Canada to withdraw its support from the northern B.C. pipeline.
According to the organization, RBC has invested more than $160 billion since 2015 to finance tar sands, fossil fuel extraction and transport.
---
February 20, 2022 – Mitchell Beer- the Energy Mix
"The Trans Mountain project is out of control, and Canadian taxpayers are facing an even greater burden than before," says independent economist Robyn Allan, a former president and CEO of the Insurance Corporation of B.C.. "Not only is the $21.4 billion estimate a 70% increase in the project's budget—giving a clear indication of just how badly it's being managed—it's not likely to be the last increase we will see." Read the article from the Energy Mix
---
Jan 20, 2022 – Gordon Laxer – Edmonton Journal
The Canadian Association of Petroleum Producers (CAPP) may rue the day they made foreign funding a public issue. Three years ago, CAPP head Tim McMillan launched a crusade against "foreign-funded, anti-pipeline" activists. "We have been the victims of a very well-orchestrated, well-planned foreign-funded attack," he charged. – more
---
Dec 8, 2021 – Gordon Laxer, contributor – Toronto Star
After most Canadians vote for parties who promise climate action, they may wonder why Canada is by far the worst G-7 carbon-polluting country. While the U.S. and Japan are roughly at their 1990 emission levels, Canada's are up 21 per cent. The EU is 25 per cent lower and Britain's is down a remarkable 40 per cent.
… The report "Posing as Canadian. How Big Foreign Oil Captures Canadian energy and climate policy" was released Wednesday (Dec 7, 2021) and explains why.
---
November 24, 2021 – Mehanaz Yakub – Electric Autonomy
The investment is a long-term loan that is meant to help bus operators cover the vehicles' higher upfront costs and charging infrastructure expense and help accelerate the shift to electric school buses in the province.
"It's a loan that's based on the expected savings that the buses are going to generate over their life," explains Charles Todd, managing director of investments at CIB, in an interview with Electric Autonomy Canada.
Nov 22 – newsletter
Earlier this week, Trudeau committed an oily Freudian slip at a major talk in the United States when he described Canada as an "oil and gas producing…company." Oops!
Inadvertently, he told us a deeper truth than we are accustomed to hearing: Canada was in fact an extractive company before it was a country.
Our new video uses Trudeau's slip as an opportunity to take a closer look at Canada's origin story. WATCH
---
Nov 22, 2021 – Joshua Berson – The Tyee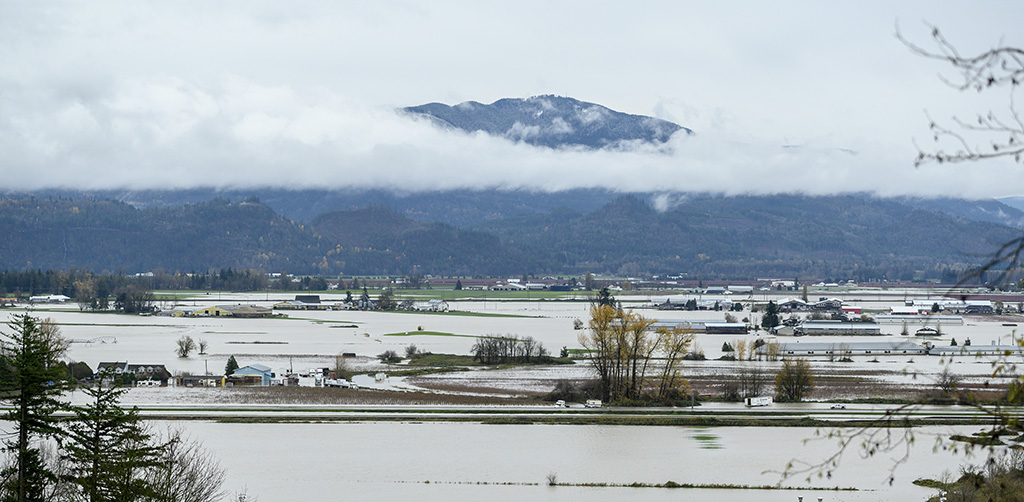 In September of 2020, as the choking haze of wildfires shrouded British Columbia's largest city, I documented the eerie scenes for The Tyee in a photo essay called "The Big Smoke." In June of this year, as the heat dome suffocated the region, claiming hundreds of lives, I ventured out again to record "The Big Sweat." On Thursday, I went to Abbotsford in search of folks enduring "The Big Soak."
---
---
November 21, 2021 – Primary Author: Mitchell Beer – Energy Mix
Heavily-armed RCMP agents stormed an Indigenous blockade Friday and arrested 32 people, including Gidimt'en Clan spokesperson Sleydo' (Molly Wickham) and two journalists, in another escalation of the dispute over construction of the Coastal GasLink fracked gas pipeline through unceded Wet'suwet'en territory.
---
November 8, 2021 – Christopher Bonasia – The Energy Mix
Indigenous communities in Canada are leading the way on the transition to clean energy by using renewable energy microgrids (REMs) as a pathway to community and energy sovereignty, said panelists at a COP 26 workshop session last week.
---
OCTOBER 27 – JOSHUA S. HILL – the DRIVEN
Canadian-based manufacturer of medium- and heavy-duty commercial vehicles Lion Electric Company has received an order for 1,000 electric school buses, which will replace diesel buses from early next year.
The order from Student Transportation of Canada, which is going to access the government's Zero Emission Transit Fund, would make it the largest operator of zero-emission school buses in North America.
Dangerous Distractions Canada's carbon emissions and the pathway to net zero.
June 17, 2021 – Canadian Centre for Policy Alternatives(CCPA) – Marc Lee
---
Reducing emissions to zero is a clear concept, but "net zero" muddies the waters in that some greenhouse gas or carbon emissions are permitted as long as they are balanced by "negative emissions" or carbon removals through nature or engineered solutions. Download the full report
---
---
---
June 24, 2021 – the Energy Mix –
Taking on an audacious "national retrofit mission" would enable Canada to upgrade every building in the country by 2035, eliminate their fossil fuel consumption by 2050, make energy poverty a thing of the past, and free up 50 terawatt-hours of electricity for other uses… according to new analysis released this week by Efficiency Canada.
April 26, 2021 – Toronto Star By Gordon Laxer
Canada has by far the worst G7 climate record and will remain the laggard until we start a managed phase out of the oilsands. Prime Minister Justin Trudeau knows they are the elephant in the room, but is intimidated by Big Oil and the predictable explosive reaction of the Alberta and Saskatchewan governments to even mention it.
---
April 26, 2021 – Global News
Work on the Trans Mountain's pipeline construction has now been stopped for four months after the discovery of hummingbird nests during tree cutting. By Amy Judd
---
April 19, 2021 – the Energy Mix
---
---
Two veteran public interest researchers have come up with a troubling equation they say is at the heart of the federal government's climate strategy: Carbon Pricing + Hydrogen + Carbon Capture + Nuclear = Paris 2030 and beyond.
---
---
---
In 6-3 decision, top court finds federal government can impose nationwide pricing standards.
John Paul Tasker · CBC News · Posted: Mar 25, 2021 4:00 AM ET | Last Updated: March 25
---
FEBRUARY 12, 2021 PRIMARY AUTHOR MITCHELL BEER @MITCHELLBEER
Canadian governments stand to lose more than half of their revenue from oil and gas activities through 2040, and nearly nine-tenths of the taxes and royalties the industry says they will collect, as the global economy decarbonizes and shifts away from fossil fuel production, the UK-based Carbon Tracker Initiative concludes in an analysis released this week.
---
By Rolly Montpellier @Below2C_ -January 15, 2021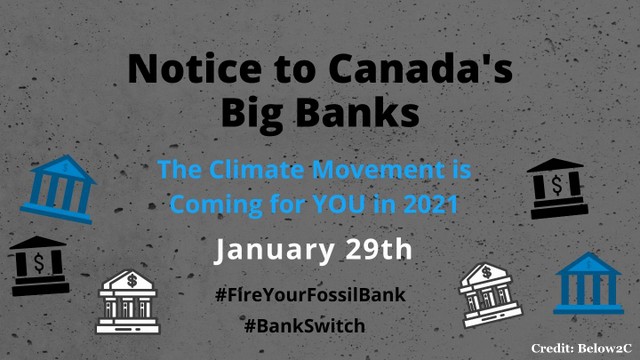 Since the Paris Agreement, Canada's Big Five banks—RBC, TD, BMO, CIBC, Scotia—have financed fossil fuels over half a trillion dollars (C$641 billion) globally and in Canada they provide the lion share (70%) of the money for Tar Sands expansion (C$93 billion).
The 2020 Banking on Climate Change Report finds that, overall, bank financing continues to be aligned with climate breakdown. Thirty five (35) global banks have funneled an additional US$2.7 trillion in fossil fuels since the Paris Agreement (2016-2019) with financing on the rise each year.
Clean Energy Canada | December 15, 2020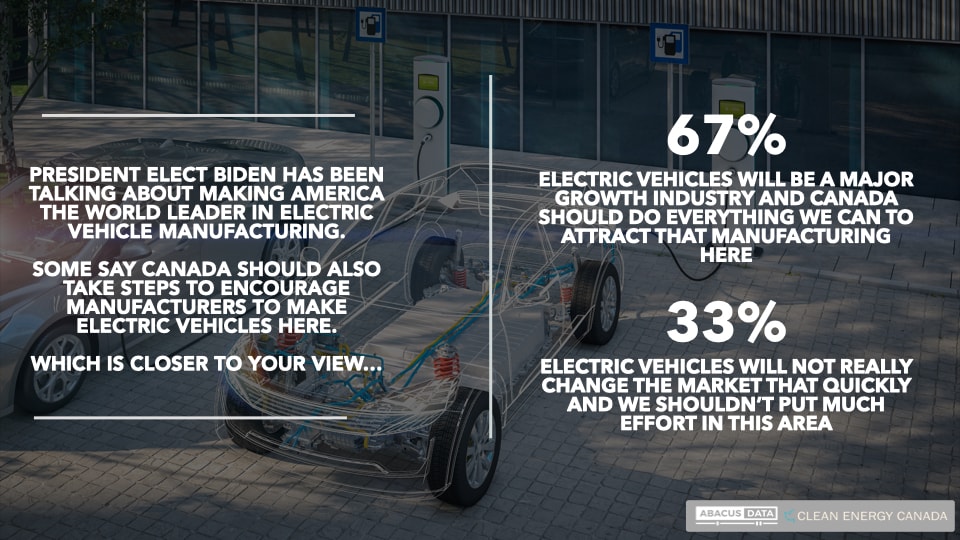 Canada posts the fourth-worst climate performance in the world, ahead only of Iran, Saudi Arabia, and the United States, and no country is consistent with the overall targets in the 2015 Paris Agreement, in the latest edition of the Climate Change Performance Index (CCPI) No country performs well enough in all CCPI index categories to achieve an overall very high rating. The first three positions in the overall ranking therefore remain empty. This says a great deal.
FULL STORY: GERMANWATCH @GERMANWATCH, NEWCLIMATE INSTITUTE @NEWCLIMATEINST, CLIMATE ACTION NETWORK-INTERNATIONAL @CANINTL
DECEMBER 7, 2020
Nov 26, 2020 – The federal government recently introduced Bill C-12, the Net-Zero Emissions Accountability Act, which, on the surface, signals progress on addressing the climate crisis. — Bill C-12 wrongly focuses on 2030 and beyond as the target-setting timeframe for emissions reductions.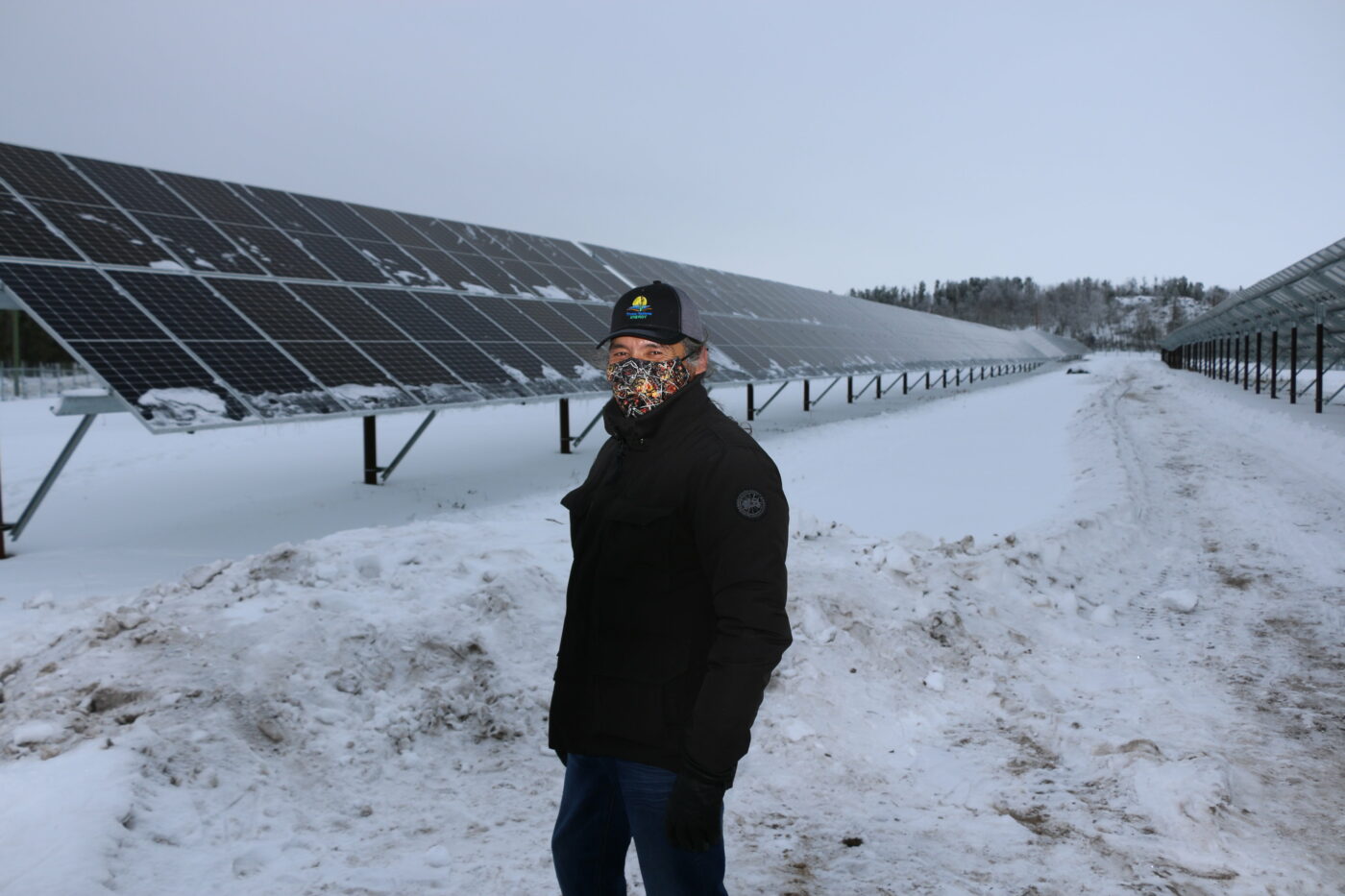 ---
The Indigenous-owned project will supply a quarter of Fort Chipewyan's electricity needs, helping to reduce the need for almost a million litres of diesel each year — Ainslie Cruickshank Nov 18, 2020 – The Narwhal
Canada averaged US$14.3 billion per year in fossil fuel subsidies between 2017 and 2019, earning it top ranking alongside Saudi Arabia as the two G20 countries with the most generous subsidies for oil and gas production, according a scorecard issued last week by three international think tanks.
NOVEMBER 16, 2020 COMPILED BY THE ENERGY MIX STAFF
The mass production and consumption of plastics has created perhaps the biggest environmental crisis in human history. To solve the plastic problem we need to start producing and using alternative non-plastic products. And of course we can also recycle, recycle, recycle.
By Below2C | Gaye Taylor, The Energy Mix, @TheEnergyMix -November 12, 2020
The swath of land that this pipeline would pass through is uniquely beautiful, dramatic and rare and not something to be taken for granted or put at risk for such dubious gains as have been claimed by the fossil fuel industry and Canadian and Alberta governments. — Garth Lenz
By Garth Lenz and CCPA , Nov 11, 2020 | TheTyee.ca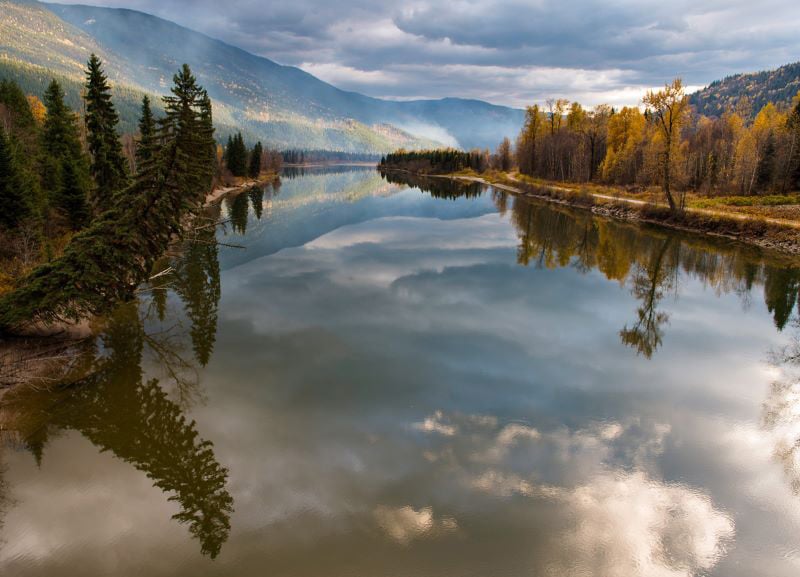 Reassessment of Need for the Trans Mountain Pipeline Expansion Project: Production forecasts, economics and environmental considerations by David Hughes is available for download here.
---
For generations, First Nations territories and Canadian cities treated each other as strangers. Now, they're finally working, and thriving, together.
Lauren Kaljur 6 Nov 2020 | Reasons to Be Cheerful | TheTyee.ca
---
AFTER COURT REJECTS LAWSUIT FOR FEDERAL RECOVERY PLAN.
Lawyer Joe Arvay argued during a hearing in September that the federal government "is violating the youths' right to life, liberty, and security of the person under the Charter of Rights and Freedoms as well as their right to equality, because they are disproportionately affected by climate change."
The Energy Mix, OCTOBER 30, 2020
---
Report – Billion Dollar Buyout: How Canadian taxpayers bought a climate-killing pipeline and Trump's trade deal supports it
In the summer of 2018, the Trudeau government invoked the term "national interest" to justify buying the Trans Mountain oil pipeline system from Texas-based Kinder Morgan. Why would a government that says it's committed to urgent climate action, facilitate the growth of Alberta's oil sands, Canada's greatest and fastest growing source of carbon pollution?
By Gordon Laxer, Political Economist and professor emeritus at the University of Alberta.
---
Canada's building code development system is under scrutiny, with some analysts skeptical it can produce the high standards necessary to ensure construction that's ready for the climate crisis.
By Carl Meyer | News, Energy, Politics, Ottawa Insider | October 22nd 2020
---
MONTREAL — A Montreal company has unveiled what it boasts is the most accurate map of global methane concentrations ever made.
Methane accounts for a quarter of all man-made greenhouse gas emissions.
By Jean−Benoit Legault | News | October 21st 2020
---